Consumer Refunds
Consumer Refunds
Here for quick reference is information on grants and refunds that may be available to you from consumer protection actions brought by the Attorney General.
Trilegiant Corporation Settlement Offer:
California consumers who were unknowingly charged "membership fees" to their mortgage statements and credit card accounts for membership programs owned by Trilegiant Corporation are eligible to file claims for refunds under a settlement reached by the Office of the Attorney General.
The settlement resolves claims that Trilegiant solicited consumers with offers of "free" trials in membership programs, without adequately informing consumers they would be charged automatically if they did not affirmatively cancel within a specified period of time. The offers would often appear in mailings sent on the letterhead of companies that the person had done business with, such as the consumer's bank. Solicitations were also often included as inserts in credit card or mortgage statements, leading consumers to believe the offers (often accompanied by checks for nominal amounts of money or other offers, such as a credit to an account) were from the bank (or other company with whom the consumer did business) rather than from Trilegiant. More information about the Trilegiant settlement.
The membership programs include: AutoVantage, AutoVantage Gold, Buyers Advantage, CompleteHome Service, Just for Me, Pet Privileges, Shoppers Advantage and Travelers Advantage.
Consumers are urged to monitor carefully all of their credit card, charge card and mortgage statements to see whether they have been or are now being assessed charges for any of these membership programs without their knowledge. The amounts charged are usually monthly fees (e.g., $9.99) or annual fees (ranging from approximately $69.99 to $129.99).
Written complaints requesting a refund for unauthorized charges can be submitted to:
Public Inquiry Unit
Attorney General's Office
P.O. Box 944255
Sacramento, CA 94244-2550
Email: Comment/Complaint Form
Consumers can also contact Trilegiant electronically at www.trilegiant.com or by mail at:
Trilegiant Corporation
100 Connecticut Avenue
Norwalk, CT 06850
ATTN: K. Buonagurato
to see if they have been charged fees. They also should monitor their mail for any notices from Trilegiant.
---
Refunds From Jackson Hewitt for Costly Tax-Refund Anticipation Loans

On June 15, 2007, Settlement checks were mailed to individuals who properly and timely completed and submitted a confirmation form. Please allow up to two weeks to receive your payment. If you have any questions regarding the receipt of your payment, please contact the Settlement Administrator at 1-800-804-0673 or you may email any questions to questions@jacksonhewittsettlement.com.
The settlement resolves the Attorney General's consumer protection complaint that the nation's second largest tax preparation company violated state and federal laws in marketing high-cost "refund anticipation loans" (RALs) and other products mainly to low-income customers.
The settlement requires Jackson Hewitt to pay $4 million in restitution to customers who purchased same-day "Money Now!" loans, standard RALs, "Accelerated Check Refunds" (ACRs) and related tax-refund anticipation products. Customers are eligible for refunds of up to $30 per RAL purchased from 2001 to 2004; up to $15 for each ACR or related product bought in 2001-2004; and up to the amount of the debt Jackson Hewitt received if they had past-due RAL debt deducted from their tax refund in 2002-2004. For more information, see Refund FAQs.
---
Refunds Available For Deceptive Internet Yellow Pages Ads

Thousands of former customers of YP.com who were deceptively led to activate automatic monthly payments for Internet advertising packages are eligible to file claims for refunds under a settlement reached by the Office of the Attorney General.
More than 65,500 businesses and nonprofit organizations in California were found to have received and deposited the automatic "activation checks" since January 1, 2003. Businesses and nonprofit groups have six months to file their claims for refunds. Each former customer could receive restitution for up to four months of fees paid that ranged from $24 to $29 per month.
To file a claim, businesses and nonprofit groups should write the Attorney General's Public Inquiry Unit at P.O. Box 944255, Sacramento, CA 94244-2550 or use the online consumer complaint form.
Under the settlement, California will receive $200,996 to provide refunds. Any unclaimed funds will be used for consumer protection investigations by the Attorney General.
The settlement also requires YP to notify current customers who are still paying fees for Internet Yellow Page ads that can cancel the plan and obtain refunds of two months' payment. Additionally, YP is prohibited from using activation checks in marketing its services and cannot pursue collection of unpaid IAP fees from customers whose accounts were initiated by depositing an activation check.
Incorporated in Nevada, YP provides standard online business listings, using information purchased from other sources. In offering enhanced Internet advertising, YP sent "activation checks" in direct mail marketing to customers who upon depositing the checks for $3.25 to $3.50 triggered an agreement to pay monthly fees for the web advertising packages. The activation checks authorized the automatic collections from the customer's bank account or phone bill. According to the Attorney General, the marketing practices relating to the activation checks involved unfair business practices and false or misleading advertising.
---
Improving Nutrition & Business Competition
Application Deadline: January 16, 2007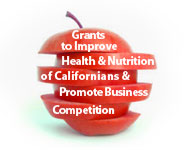 Using funds provided by the Attorney General's antitrust settlement of an international vitamin price-fixing case, the Center for Nutrition and Health Research at the University of California, Davis, will be issuing grants for 10-15 innovative, 21st century biology-based health and nutrition research proposals. The deadline for submitting letters of intent to the center is 5 p.m. (PST) January 16, 2007.
The center is interested in the investigation of how nutrients, and combination of nutrients in whole foods, can act to reduce the risk for chronic diseases. Priority will be given to proposals that have a strong mechanistic underpinning. Project support will be available for $10,000 - $50,000 per year for up to two years during the 2006 to 2008 academic year, i.e. grants in the range of $20,000-100,000 per award.
Criteria For Funding and The Grant Process
The UC Davis initiative is one of the dozens of projects being made possible by the Vitamin Cases Consumer Settlement Fund. The projects focus on food delivery to the needy, antitrust enforcement and public policy, nutritional and health outreach, food quality, professional education and training, and nutrition research. For more information on the settlement, see www.cypresfunds.net.
---
Fox Rent A Car Customer Refunds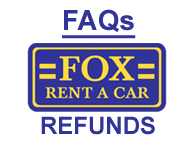 Fox Rental A Car has agreed to end certain business practices unfair to consumers and provide refunds to eligible customers to settle the consumer protection lawsuit brought by the Office of the Attorney General and San Mateo District Attorney James P. Fox.
The Complaint, pdf alleges that the car rental company violated state law by charging customers who drove outside California, Arizona and Nevada a $50 "administrative fee" plus additional 35 cents for every mile after the first 100 miles per day. These charges meant customers had to pay hundreds dollars that had no direct relationship to the increased costs, if any, that driving outside these states cost Fox. The complaint also alleged that the company led customers to believe they had to buy liability insurance if they couldn't show proof they were already covered by insurance.
The Judgment, pdf and Stipulation, pdf filed Thursday, November 9, 2006, with the San Mateo Superior Court prohibits the company from engaging in these unfair business practices and provides refunds for customers who were charged extra during the period covered by the lawsuit. For more information on the refunds, see FAQs: Fox Rent A Car.
---
School Community Violence Prevention Grants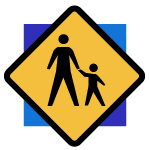 Important: Request to Apply Must Be Submitted By December 4, 2007
Application Deadline: February 22, 2008
The California Attorney General's Office and state Department of Education are seeking applications from school districts and county offices of education for grants of up to $500,000 to address school safety and violence prevention issues. Some 35 grants will be issued for a five-year period with funds totaling $16.9 million. Approximately 10% of the funds will be awarded to quality projects from rural school districts in California. The grants issued through the School Community Violence Prevention Program encourage collaborative school safety and violence prevention initiatives by law enforcement, school staff, students, parents and the community.
Application Forms and Instructions
---