Grants
Privacy and Piracy Fund Grant Cycle 2015-2016
The Office of the Attorney General is accepting applications for grants from the Privacy and Privacy Fund. The Fund gives "authorized prosecutors" grants to more effectively conduct investigations and bring prosecutions to protect the public's privacy rights and/or intellectual property rights.
Visit www.oag.ca.gov/privacy/privacy-piracy-fund for more information.
National Mortgage Settlement Grants - Meet the Panelists
Two expert panels reviewed grant applications for the National Mortgage Settlement Grants and provided recommendations to the Attorney General. The Attorney General's Office made the final decision on grant awards based on the panels' recommendations.
Consumer Assistance Grants Panel
Luz Herrera, Assistant Professor of Law, Thomas Jefferson School of Law
An attorney and a community innovator, Professor Herrera recently launched the Small Business Law Center at TJSL. Before entering academia, she ran a solo law practice in Compton, California. She is also the co-founder and board president of Community Lawyers, Inc., a non-profit organization that provides low and moderate-income people access to affordable legal services and develops innovative opportunities for attorneys and law students in underserved communities. She currently serves on the American Bar Association's Delivery of Legal Services Committee, the Sargent Shriver Civil Counsel Act Implementation Committee, and previously on the board of California Rural Legal Assistance.
Paul Leonard, Director, Center for Responsible Lending
Paul Leonard directs the California operations of the Center for Responsible Lending, a national policy and research organization working on lending issues affecting low-wealth households. The Center is a non-profit, non-partisan research and policy organization dedicated to protecting homeownership and family wealth by working to eliminate abusive financial practices. Prior to joining the Center, he was an independent policy consultant working on housing, community development and social welfare issues. He previously served as the Acting Assistant Secretary for Policy Development and Research and Deputy Assistant Secretary for Policy Development at HUD.
Lena Robinson, Regional Manager, Federal Reserve Bank of San Francisco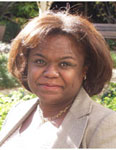 Lena Robinson is a regional manager in community development at the Federal Reserve Bank of San Francisco covering the area of northern California. In this capacity she works to increase access to capital, credit and banking services for low-income communities and households in compliance with the Community Reinvestment Act. Lena serves as a board member for Neighborhood Housing Service East Bay and Operation Hope Northwest Region; and on the steering committee of the Alameda County Community Asset Network (ACCAN).
Raphael Bostic, Professor, USC Price School of Public Policy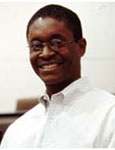 Dr. Raphael Bostic is the Judith and John Bedrosian Chair in Governance and the Public Enterprise at the Sol Price School of Public Policy at USC. He has recently returned to USC after serving for 3 years in the Obama Administration as the Assistant Secretary for Policy Development and Research at the U.S. Department of Housing and Urban Development. In that Senate-confirmed position, Dr. Bostic was a principal advisor to the Secretary on policy and research, with the goal of helping the Secretary and other principal staff make informed decisions on HUD policies and programs.
Anne Stuhldreher, Senior Communications Program Manager, The California Endowment
Ms. Stuhldreher is a former senior policy fellow with the California program at the New America Foundation. In San Francisco, she has been involved in the launching of initiatives like the Bank on San Francisco, the Working Families Credit, and Kindergarten to College. As a Senior Policy Advisor to Governor Arnold Schwarzenegger and First Lady Maria Shriver, she helped start the WE Connect Campaign and Bank on California. The "Bank on" strategy that Ms. Stuhldreher conceived is being replicated in dozens of cities and inspired the Obama Administration's Bank on USA initiative.
Douglas Swoger, Director of Homeownership and Preservation, Los Angeles Housing Department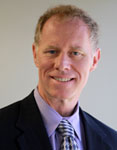 Doug Swoger was appointed Director of Homeownership and Preservation for the Los Angeles Housing Department (LAHD) in January 2007, in which he supervises the Program Managers who oversee the Homeownership, Housing Rehabilitation, Handyworker, and Lead Hazard Reduction programs. Mr. Swoger also oversees the City's Neighborhood Stabilization Program (NSP) foreclosure initiatives. Mr. Swoger has over 17 years of experience in the field of community development and the provision of affordable housing. He has served in varying capacities for the City of Glendale and Burbank Redevelopment Agency. Mr. Swoger was raised in Southern California and holds a BS in Urban and Regional Planning from Cal Poly, Pomona.
Tara Twomey, Of Counsel, National Consumer Law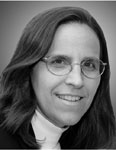 Tara Twomey is currently Of Counsel to the National Consumer Law Center and the Amicus Project Director for the National Association of Consumer Bankruptcy Attorneys. Ms. Twomey is a former Clinical Instructor at the Hale and Dorr Legal Services Center of Harvard Law School where her practice focused, in part, on sustainable homeownership for low- and moderate-income homeowners. She is a contributing author of several books concerning mortgage fraud issues. Ms. Twomey earned her J.D. from Boston College Law School and served as a law clerk for Chief Justice Herbert P. Wilkins of the Massachusetts Supreme Court.
Zachary Hoover, Executive Director, LA Voice PICO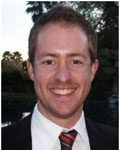 Zachary Hoover is the executive director of LA Voice, part of the PICO National Network, a coalition of 55 community organizations in 19 states representing over one million families. He holds a Master of Divinity from Harvard and a ministry license in the American Baptist Churches of the USA. Zach has been organizing in PICO for seven years. He has extensive experience in cultivating congregational leadership in diverse religious communities, speaks Spanish fluently, and has co-led national trainings for clergy and professional organizers.
Stephanie Choy, Director, Legal Services Trust Fund Program, California Bar Association
Stephanie Choy is the Managing Director of the Legal Services Trust Fund Program (LSTFP) at the State Bar of California. She graduated from UCLA School of Law in 1983, and practiced law for 16 years before joining the legal aid community as Executive Director of the Public Interest Clearinghouse (now "One Justice"), a legal aid support center in California. Stephanie served as Chair of the Board of Wu Yee Children's Services, a social service agency in San Francisco's Chinatown.
Jill Habig, Special Counsel to the Attorney General, Executive Office of the Attorney General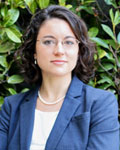 Jill Habig is Special Counsel to the Attorney General in the Executive Office of Attorney General Kamala D. Harris. She advises the Attorney General on significant legal and policy initiatives, with an emphasis on health, consumer fraud, education, human trafficking, and civil rights, including gender and LGBT rights. Habig was previously a Lecturer at Yale Law School and member of the San Francisco City Attorney's Office's Affirmative Litigation team. She has served as a law clerk for Judge Dorothy W. Nelson of the Ninth Circuit Court of Appeals and Judge Edward M. Chen of the Northern District of California. Habig is a graduate of Yale Law School and Georgetown University.
Homeowner Bill of Rights Implementation Grant Panel
Katherine Porter, Professor, UC Irvine School of Law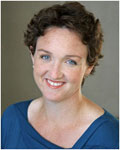 In March 2012, Professor Porter was appointed to be the state's independent monitor of banks in a nationwide $25 billion mortgage settlement. Her role is to provide advice and support to the California Attorney General on the implementation of the settlement. Under her leadership, the California Monitor Program has handled over three thousand homeowner complaints and has conducted over three dozen outreach and education events.
Rigoberto Reyes, President, California Consumer Affairs Association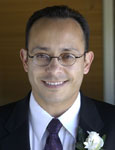 Rigoberto Reyes is the President of the California Consumer Affairs Association, an annually elected position he has held since 2007. Established in 1974, CCAA is a non-profit association of government and non-profit consumer protection organizations. Members include law enforcement, regulatory, legislative, advocacy, and licensing agencies at the federal, state and local levels. During his tenure, Rigo has considerably increased CCAA's partnerships with strategic stakeholders, raised its profile in the consumer protection community, and developed a strategic plan to ensure CCAA's continued success. Rigo is also the Chief Investigator for the L.A. County Department of Consumer Affairs.
Luz Herrera, Assistant Professor of Law, Thomas Jefferson School of Law
Introduced above.
Paul Leonard, Director, Center for Responsible Lending
Introduced above.
Stephanie Choy, Director, Legal Services Trust Fund Program, California Bar Association
Introduced above.
Jill Habig, Special Assistant Attorney General, Executive Office of the Attorney General
Introduced above.
Request for Proposals
National Mortgage Settlement Funds
Consumer Assistance Grants and Homeowner Bill of Rights Implementation Grant
Release Date: November 21, 2012
Application Due Date: January 14, 2013
The California Department of Justice has secured $10.4 million of National Mortgage Settlement proceeds to fund organizations with proposals for designing and developing innovative, scalable, and sustainable approaches for assisting California families impacted by the foreclosure process. There are two types of grants available: (1) Consumer Assistance Grants (approximately $9 million in funding); and (2) a Homeowner Bill of Rights Implementation Grant (approximately $1 million in funding). The Attorney General's Office anticipates awarding approximately twenty 18-month grants ranging from approximately $150,000 - $750,000 for consumer assistance and one 18-month grant of approximately $1 million for Homeowner Bill of Rights Implementation. A carryover of funds for up to 6 months may be requested for both consumer assistance and HBOR implementation grants. The State Bar will work with the Attorney General's Office to administer the grants.
Existing housing counseling and legal services organizations are invited to apply for grant funds, individually or in partnership. Organizations eligible for the Consumer Assistance Grants are 501(c)(3) tax-exempt organizations in good standing with the Internal Revenue Service and in compliance with all applicable laws and requirements, including registration, as appropriate, with the Registry of Charitable Trusts maintained by the California Department of Justice. Applicants for the HBOR Implementation Grant may be individuals affiliated with non-profit organizations or professional organizations dedicated to addressing consumer law and housing issues. Applicants who provide housing counseling must be HUD-certified and must currently offer services to financially distressed homeowners. Applicants who provide direct legal services must demonstrate substantial expertise in assisting clients with mortgage and foreclosure-related issues and must currently provide direct legal services to borrowers who need assistance with such issues.
Applications must be received electronically no later than January 14, 2013, at 5:00 p.m.
Applications shall be submitted on the forms provided and, for attachments, in a searchable format, with the subject line "AG Mortgage RFP," to trustfundprogram@calbar.ca.gov. Additionally, applicants must send an original and two hard copies of the application to: Legal Services Trust Fund Program, State Bar of California, ATTN: Stephanie Choy, 180 Howard Street, San Francisco, CA 94105-1617. The hard copy must be postmarked no later than the date of the deadline.
A bidders conference will be held with the Attorney General's Office Friday, November 30, at 2:30 p.m. Those interested in joining the conference call should email Jennifer.Kregear@calbar.ca.gov For additional information, contact Jennifer Kregear at 415-538-2021.
UPDATE 1/3/2013: Please note, the "Forms to Submit - Fillable" and "Additional Sub-Recipient Budget Form - Fillable" files have been updated as of 1/3/2013 to correct minor glitches in the budget forms. No substantive content has been changed. PLEASE SUBMIT YOUR APPLICATION USING THE UPDATED FORMS. Thank you for your cooperation.
Foreclosure Crisis Recovery Fund
The Attorney General, on behalf of the People, sued Countrywide Home Loans and its former executives David Sambol and Angelo Mozilo for conduct related to Countrywide's mortgage practices. After reaching a sweeping injunctive settlement in 2008 with the corporation, now owned by Bank of America, the Attorney General on February 3, 2011, settled with the former officers. As part of the settlement, the Attorney General developed the Foreclosure Crisis Recovery Fund in an effort to aid cities and counties in combating the effects of the real estate collapse and of mortgage and real estate fraud. The establishment of the Fund was approved by the court and the terms of the Fund are set forth at pages 2-5 of the Judgment. (People of the State of California v. Countrywide Home Loans, David Sambol, and Angelo Mozilo, Los Angeles County Superior Court Case No. LC081846.)
As established by the Judgment, the Fund is administered by the California Attorney General's Office. The Fund is established to give the Office of the Attorney General and other "authorized agencies" access to funds that can be directed towards combating the effects of high foreclosure and mortgage delinquency rates in California.
"Authorized agencies," as defined in Paragraph 5(b) at page 3 of the Judgment, may apply for a grant from the Fund in accordance with the procedures set forth below. Grant applications will be reviewed by a committee within the California Attorney General's Office, as provided in Paragraph 5(f) at page 5 of the Judgment. The California Attorney General will make the final decision regarding which applications to fund.