Reparations Task Force Members Bios
Reparations Task Force Members Bios
Senator Steven Bradford
Senator Steven Bradford, representing the 35th District, brings a lifetime of experience to the California State Senate. In over two decades of public service – first as a Gardena City Councilman, then as a State Assemblyman and now as a State Senator – Bradford has proven himself to be a great citizen activist and public servant. His parents who taught him the value of giving back to the community instilled public service in him. He made history when he became the first African American elected to the Gardena City Council.
As a member of the Assembly, Bradford had 43 bills signed into law. Currently he is Chair of the Senate Public Safety Committee, as well as the Chair of the California Legislative Black Caucus. In addition to the legislative accomplishments, Bradford secured $11.3 million in the state budget for Compton Community College and helped secure a $35 million grant to Watts Rising for affordable housing, green space, and local workforce development.
Senator Bradford is an advocate for Criminal Justice Reform, Diversity and Inclusion, empowering underserved communities and bringing equity to the Cannabis industry. His favorite community event is the Gardena Jazz Festival, where he serves as the festival's Founder and Chair. Bradford grew up in Gardena and earned a Bachelor of Arts in Political Science at California State University, Dominguez Hills. Senator Bradford was appointed as a member of the Reparation Task Force by President pro Tempore of the Senate Toni Atkins.
Dr. Amos C. Brown, Vice-Chair
Amos C. Brown, Th.D., 80, of San Francisco, is a renowned civil rights leader who studied under Dr. Martin Luther King, Jr. He was later arrested with King at a lunch counter sit-in in 1961 and joined the Freedom Riders who protested segregation in the South. Brown was awarded the Martin Luther King, Jr. Ministerial Award for outstanding leadership and contributions to the Black Church in America and was also inducted into the International Hall of Fame at the King International Chapel at Morehouse College. Brown has been a Pastor at the Third Baptist Church of San Francisco since 1976. He was a Pastor at Pilgrim Baptist Church from 1970 to 1976 and at Saint Paul's Baptist Church from 1966 to 1970. Brown is President of the San Francisco Branch and a Member of the Board of Directors of the NAACP. He earned a Doctor of Theology degree from United Theological Seminary and a Master of Theology degree from Crozer Theological Seminary. Dr. Brown was appointed to the Reparations Task Force by Governor Gavin Newsom.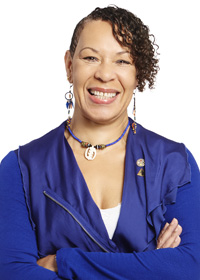 Dr. Cheryl Grills
Cheryl Grills, Ph.D, is a Clinical Psychologist with a current emphasis in Community Psychology. On the faculty of Loyola Marymount University (LMU) for the past 34 years, she is a Professor of Psychology, Director of their Psychology Applied Research Center, and President's Professor in their College of Liberal Arts. Dr. Grills is a national past President of the Association of Black Psychologists and currently serves as Commissioner and Vice Chair of Los Angeles County's Sybil Brand Commission for Institutional Inspections, which focuses on conditions and practices within county jails and correctional facilities. She also served as Co-Executive Director of the Los Angeles County Blue Ribbon Commission on Child Protection whose work led to significant reforms in LA County's approach to child welfare, including establishment of an Office of Child Protection. She serves as a research principal investigator on several multi-site projects addressing mental health disparities, social determinants of health, positive youth development, and COVID's impact on communities of color nationally. Her work in the area of racial stress focuses on research and training associated with racism, racial stress, implicit bias and the development of community-based self-help models to address the negative effects of racism on people of African ancestry in the US and globally. Dr. Grills' research interests, publications, and projects include African Psychology, African-centered models of treatment engagement with African-Americans; community psychology; community mental health; and program evaluation with community-based organizations engaged in social justice efforts, community change and prevention on a host of social issues. Dr. Grills was appointed to the Reparations Task Force by Governor Gavin Newsom.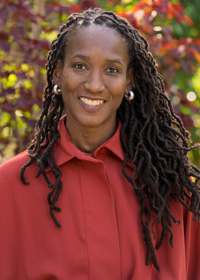 Lisa Holder
Lisa Holder, Esq. is a nationally recognized, award-winning trial attorney. She has been identified as a "Super Lawyer" by Los Angeles Magazine for four consecutive years, and has previously been awarded the Soros Justice Fellowship by the Open Society Foundation. Holder currently operates a civil rights practice that focuses on a wide array of legal services including police misconduct, workplace discrimination, public school equity, and wage and hour litigation, severance package and workplace accommodations negotiations, criminal trials and appeals, and Diversity, Equity and Inclusion consulting.
Additionally, Holder is a recognized racial justice scholar and equity consultant. She periodically teaches the Civil Rights and Police Accountability Clinic at UCLA Law School. She serves as a legislative consultant on institutional bias elimination. In 2019, Holder drafted AB 241 and 242, the laws that now require all judges, attorneys, court staff and health professionals to undertake continuing education on bias-elimination. In 2020, she co-steered the Proposition 16 campaign to repeal California's ban on Affirmative Action. Holder has designed and implemented diversity solutions and implicit bias trainings for non-profits, government entities, private equity, Hollywood film and television companies, and Public Defender offices across the country.
Previously, Holder worked as Legal Director of the Equal Justice Society, Los Angeles Deputy Alternate Public Defender and Law Clerk for the Equal Justice Initiative. She served on the ACLU Board of Directors for four years and is, currently, Vice President of the Board of Directors for the Child Care Law Center.
After obtaining a Bachelor of Arts degree at Wesleyan University, Holder graduated from New York University School of Law as a distinguished Root-Tilden Scholar. Lisa Holder was appointed to the Reparations Task Force by Governor Gavin Newsom.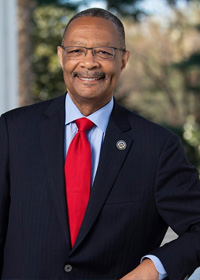 Assemblymember Reginald Jones-Sawyer
Reggie Jones-Sawyer represents the 59th Assembly District including the communities of Huntington Park, Florence-Firestone, Walnut Park, South Los Angeles, and Exposition Park. Jones-Sawyer also serves as the Chair of the Assembly's Public Safety Committee and is a vital member of the Assembly's Governmental Organization, Labor and Employment and Budget Committees. Jones-Sawyer is the past Chair of the Legislative Black Caucus and has a family legacy of involvement in the civil rights and social justice movements beginning with his uncle who was a part of the Little Rock Nine, the first group of Black students integrated into an all-white high school in Arkansas.
A fierce proponent of second chances and fair treatment under the law, Jones-Sawyer continues to fight for equity and equality in education, small business expansion and development (procurement) programs, and reforms in the justice and criminal systems. Assemblymember Jones-Sawyer was appointed to the Reparations Task Force by Speaker of the Assembly Anthony Rendon.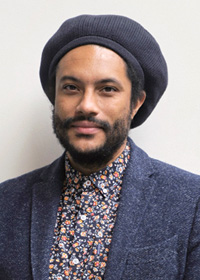 Dr. Jovan Scott Lewis
Jovan Scott Lewis, Ph.D. is an Economic Anthropologist and Geographer who researches reparations, the political economy of inequality and race in the United States and the Caribbean. His current work focuses on the history and contemporary circumstances of the historic Black community of Greenwood in Tulsa, Oklahoma, and the consequences of the 1921 Tulsa race massacre. Lewis is an Associate Professor and the Chair of the Department of Geography at the University of California, Berkeley, where he has taught since 2015. At Berkeley, he is also the Co-Chair of the Economic Disparities research cluster at the Othering and Belonging Institute and Faculty Affiliate in African American Studies. He earned Doctor of Philosophy and Master of Science degrees in Anthropology from the London School of Economics. Dr. Lewis was appointed to the Reparations Task Force by Governor Gavin Newsom.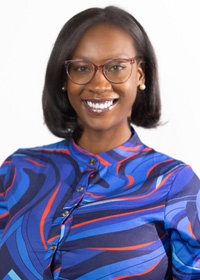 Kamilah Moore, Chair
Kamilah Moore is a reparatory justice scholar and an attorney with a specialization in entertainment and intellectual property transactions. As a law student, Moore contributed to human rights reports related to domestic and international human rights issues, including, but not limited to racial inequality in Brazil, the human right to sanitation in Lowndes County, Alabama, USA; and the human right to remedy for indigenous Black women affected by racialized gender violence in Papua New Guinea. While studying abroad at the University of Amsterdam, Moore wrote a master thesis exploring the intersections between international law and reparatory justice for the trans-Atlantic slave trade, chattel slavery, and their legacies. She earned a Juris Doctor degree from Columbia Law School in New York City, a Master of Laws degree in International Criminal Law from the University of Amsterdam, and a Bachelor's degree from the University of California, Los Angeles (UCLA). Kamilah Moore was appointed to the Reparations Task Force by Speaker of the Assembly Anthony Rendon.
Councilmember Monica Montgomery Steppe
Councilmember Monica Montgomery Steppe represents the Fourth Council District in the City of San Diego. She earned a Bachelor's degree in Political Science from Spelman College and a Juris Doctor from California Western School of Law. With a combination of knowledge and passion, Monica is dedicated to improving and uplifting the city of San Diego as a whole and the people in the Fourth Council District. Monica strongly advocates for equitable practices in government, including better economic opportunities for people of color and better relationships between community members and police officers.
Monica fights for the socio-economic advancement of every person, family, and neighborhood. She has demonstrated the courage, commitment, consistency, and civic knowledge to improve the quality of life for our most vulnerable communities. For her leadership, Monica has received many notable accolades and awards, including 2018 Voice of San Diego Voice of the Year, the 2019 San Diego Democratic Party Making a Difference Award and the 2021 Ashley L. Walker Social Justice Award from Alliance San Diego. She is married to Steven Steppe and resides in the Skyline neighborhood in San Diego. Monica Montgomery Steppe was appointed to the Reparations Task Force by President pro Tempore of the Senate Toni Atkins.
Donald K. Tamaki
Donald K. Tamaki is known for his historic work serving on the pro bono legal team that reopened the landmark Supreme Court case of Korematsu v. the United States, overturning Fred Korematsu's conviction for refusing incarceration during the mass incarceration of Japanese Americans during World War II and providing a key legal foundation in the decades-long Japanese American Redress Movement. Tamaki is the co-founder of StopRepeatingHistory.Org, a campaign focused on drawing parallels between the round-up of Japanese Americans during World War II and the targeting of minority groups based on race or religion. One major aspect of the campaign is the intersectionality of the Japanese American Redress Movement and that of African American Reparations, with an emphasis on creating solidarity and promoting public awareness on the importance of advancing reparations for African Americans.
Tamaki has been Senior Counsel at Minami Tamaki LLP since 2020; he served as Managing Partner from 2006 to 2020 and was Partner from 1987 to 2020. Tamaki was Executive Director at the Asian Law Caucus – Advancing Justice from 1980 to 1984. He was a Reginald Heber Smith Staff Attorney at Community Legal Services of San Jose from 1976 to 1979 and co-founder of the Asian Law Alliance. Tamaki is a Member of the Bar Association of San Francisco and Asian American Bar Association of the Bay Area. He received the State Bar of California Loren Miller Award in 1987 and the American Bar Association's Spirit of Excellence Award in 2020. He earned a Juris Doctor degree from the University of California, Berkeley School of Law. Don Tamaki was appointed to the Reparations Task Force by Governor Gavin Newsom.