Tracked Everywhere: What Parents Need to Know About Protecting Your Child's Privacy Online
Tracked Everywhere: What Parents Need to Know About Protecti…
How much do you know about your child's online use? Did you know that 1 in 5 10-year-olds and 1 in 2 12-year-olds are using Facebook, despite the company's age requirement of 13?
"The communication gap between kids and their parents is growing," says California Attorney General Kamala Harris. "Until we as parents learn how the technology works, we can't close that gap."
Harris was part of Common Sense Media's recent town hall discussion, Tracked Everywhere: What Parents Need to Know About Protecting Children's Privacy Online. Fellow panelists included Jim Steyer, founder and CEO of Common Sense Media, and Mandeep S. Dhillon, Vice President of Disney Digital. Willow Bay, senior editor of The Huffington Post, moderated the discussion. The free event, sponsored by Common Sense Media's new Los Angles office, was open to the public and hosted by The Center for Early Education.
Among the advice offered to the over 250 attendees:
Harris advocates knowing your child's passwords; checking the sites they use and their personal profiles; asking them to turn in cell phones before bedtime; and limiting their online use to two hours per day.
Dhillon believes parents should help their children become creators, not just consumers, of digital media. He started Togetherville.com, a safe social media network for children and their parents, for just that purpose.
Steyer, who created Common Sense Media in 2003, echoes the need for a dialogue between parents and children. His company's website offers advice, reviews, parent education, and a digital media citizenship curriculum that's used in over 18,000 schools across the world.
The panel also recommends parents go deeper than simply tracking their kids' online activity. "I strongly encourage engaging your child rather than just tracking them," Dhillon says. "It's harder, but try engaging on the same platforms your kids are using. Look at our families—we work to build strong physical communities around our children, and we should be doing the same things online."
Downloadable resources:
Letter from Kamala Harris, California Attorney General, pdf
Kamala Harris Op-Ed piece on Cyberbullying, San Jose Mercury News
"Survey: Many Parents Help Kids Lie to Get on Facebook," CNET News, pdf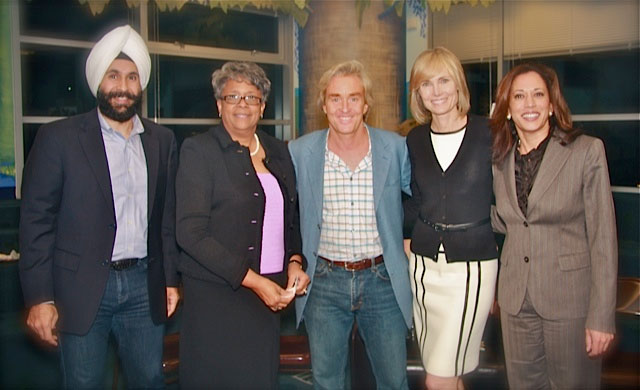 As published in The Center for Early Education, November 14, 2011