Photo Release: Attorney General Kamala D. Harris Tours Oil Spill Clean Up at Refugio State Beach
Photo Release: Attorney General Kamala D. Harris Tours Oil S…
Contact: (916) 210-6000, agpressoffice@doj.ca.gov
SANTA BARBARA— Attorney General Kamala D. Harris today toured the clean up efforts at the Refugio State Beach and surrounding area affected by the last month's oil spill.
"This oil spill has scarred the scenic Santa Barbara coast, natural habitats and wildlife," said Attorney General Harris. "I want to thank the federal, state and local agencies working around the clock to restore our coastline. We will continue to devote all necessary resources to hold the responsible parties accountable."
The Attorney General's office and the Santa Barbara District Attorney are conducting a joint criminal and civil investigation of the oil spill. 
On May 19, a pipeline operated by Plains All American Pipeline ruptured north of Refugio State Beach in Santa Barbara County, California, spilling over 100,000 gallons of crude oil into the Pacific Ocean and onto coastal beaches. Local, state and federal agencies have been leading efforts to protect natural habitats and clean up residual hazardous materials along the coast.
Photos from today's events can be found below: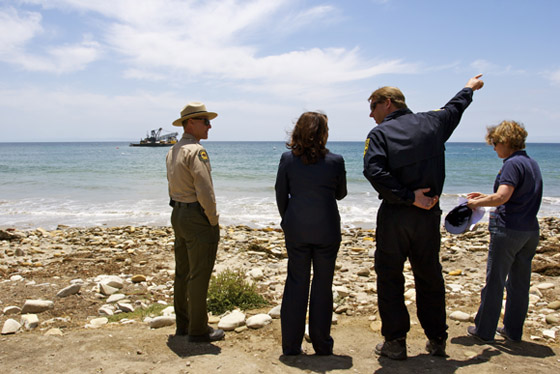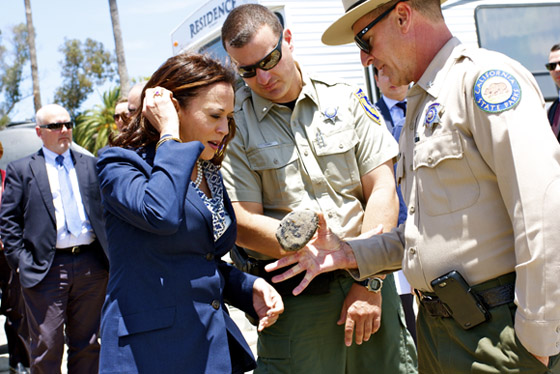 Photo Credit: Ricardo Miranda Photography. For high resolution copies of these images, please contact agpressoffice@doj.ca.gov