Cary Daniel Sayegh
Missing Person
Missing Since:
Sex:
DOB:
Race:
Height:
Eyes:
Weight:
Hair:
AKA:
Nickname:
Clothing:
Scars/Marks/Tattoo:
Jewelry:
Other Identifier:
Dental X-rays Available:
Contact
| | |
| --- | --- |
| Agency: | |
| Phone Number: | |
| Case Number: | |
Suspect
Name:
DOB:
Race:
Sex:
Height:
Weight:
Eyes:
Hair:
Alias:
Scars/Marks/Tattoo:
Note:
Vehicle
Make:
Model:
Year:
Color:
Plate No:
State:
Description: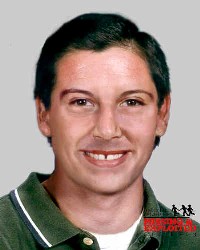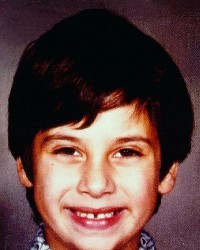 Clothing:
White Quicksilver brand t-shirt, brown long pants, and brown leather shoes.
Scars/Marks/Tattoos:
Small scar on the right side of his forehead, near his hairline. He also has surgical scar on both feet near the little toes.
Other Identifier:
Gap in the center of his upper teeth.
Dental X-rays Available?:
Cary was abducted during the lunch hour at his school on October 25, 1978 in Las Vegas, NV. Photo on the left is age progressed to 28 years old. Age progression is provided by National Center for Missing and Exploited Children.