Natashia Marie Shanes
Missing Person
Missing Since:
Sex:
DOB:
Race:
Height:
Eyes:
Weight:
Hair:
AKA:
Nickname:
Clothing:
Scars/Marks/Tattoo:
Jewelry:
Other Identifier:
Dental X-rays Available:
Contact
| | |
| --- | --- |
| Agency: | |
| Phone Number: | |
| Case Number: | |
Suspect
Name:
DOB:
Race:
Sex:
Height:
Weight:
Eyes:
Hair:
Alias:
Scars/Marks/Tattoo:
Note:
Vehicle
Make:
Model:
Year:
Color:
Plate No:
State:
Description: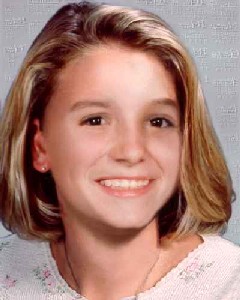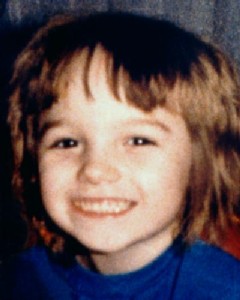 Clothing:
Blue jeans and a shirt with a large safety pin on it.
Scars/Marks/Tattoos:
Pieced ears, scar from a dog bite on her cheek, small scar on forehead, and a strawberry birthmark on the back of her neck.
Dental X-rays Available?:
Natashia was last seen at home on May 8, 1985 in Jackson, MI. It is unknown if she wandered away or abducted by a stranger. Natashia is epileptic. Photo on the left is age-progressed to 20 years of age. Age progression is provided by National Center for Missing and Exploited Children.