Rachel Louise Cooke
Missing Person
Missing Since:
Sex:
DOB:
Race:
Height:
Eyes:
Weight:
Hair:
AKA:
Nickname:
Clothing:
Scars/Marks/Tattoo:
Jewelry:
Other Identifier:
Dental X-rays Available:
Contact
| | |
| --- | --- |
| Agency: | |
| Phone Number: | |
| Case Number: | |
Suspect
Name:
DOB:
Race:
Sex:
Height:
Weight:
Eyes:
Hair:
Alias:
Scars/Marks/Tattoo:
Note:
Vehicle
Make:
Model:
Year:
Color:
Plate No:
State:
Description: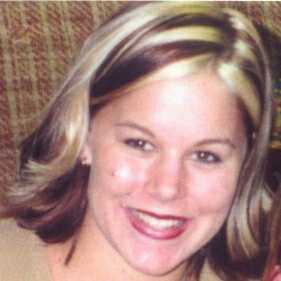 Clothing:
Grey T-shirt, Green sports bra, Grey shorts, White tennis shoes, Yellow walkman radio.
Scars/Marks/Tattoos:
Tattoo on left shoulder of two (2) heart shaped cherries, Tattoo on left foot of a black star by small toe, pierced navel, pierced ears.
Jewelry:
Earrings, Navel ring or stud.
Other Identifier:
Foul play is suspected in her disappearance. Rachel was home for the holidays at the time of her disappearance. She is also a resident of San Diego, CA.
Dental X-rays Available?:
Rachel was last seen January 10, 2002 in Williamson County, TX.