CEQA and General Planning
CEQA and General Planning
Every city and county must have a general plan, which is the local government's long-term framework or "constitution" for development. A general plan is a project under the California Environmental Quality Act (CEQA), so a local government must analyze – and where feasible mitigate – the plan's significant impacts. Unlike project-by-project permitting, CEQA review for the general plan looks at the "big picture," allowing a community to align its long-term vision with important objectives, such as reducing greenhouse gas emissions and advancing environmental justice by avoiding additional impacts to communities already affected by pollution.
Climate Change
Every community has an obligation to consider how its general plan update may affect its community-wide greenhouse gas emissions and to take affirmative, decisive action to reduce and control these emissions.
Addressing climate change at the programmatic, general plan level - provided it's done right - allows for the streamlined review of individual projects under CEQA. Where the lead agency adequately addresses emissions at the plan level, the agency may determine that projects consistent with the plan will not have significant greenhouse gas-related impacts. Shortening the CEQA process can save time and money for these projects.
In 2009, the CEQA Guidelines were amended to add a new provision, Section 15183.5, which provides a framework for programmatic greenhouse gas emissions reduction plans. An adequate plan must:
Quantify existing and projected community-wide greenhouse gas emissions;
Establish greenhouse gas emissions reduction targets over the life of the plan which, if achieved, would render the community's greenhouse gas emissions to be less than significant;
Identify and analyze the greenhouse gas emissions resulting from sources in the community;
Identify a set of specific, enforceable measures that, collectively, will achieve the emissions targets;
Establish a mechanism to monitor the plan's progress and to require amendment if the plan is falling short; and
Be adopted in a public process following environmental review.
Documents related to this and other greenhouse gas-related provisions are available at the Resources Agency's website. For additional information and specific examples of greenhouse gas emissions reduction strategies, see below Additional Resources below.
Environmental Justice
Because CEQA requires that environmental impacts must be considered in context, cities and counties should pay special attention to whether a project might cause additional impacts to communities that already are affected by, or particularly vulnerable to, environmental impacts like air and water pollution. For more information see Environmental Justice at the Local and Regional Level.
The Governor's Office of Planning and Research (OPR) in its General Plan Guidelines recommends that local governments' planning efforts squarely address environmental justice. Local governments can integrate environmental justice into the mandatory elements of the general plan or include an optional environmental justice element. The general plan for National City, a city of about 58,000 located 5 miles south of downtown San Diego, contains a "Health and Environmental Justice, pdf" element. As the general plan states, "[t]he purpose of this Health and Environmental Justice Element is to identify public health risks and environmental justice concerns and improve living conditions to foster the physical health and well-being of National City's residents." National City's approach ensures that impacts to already affected communities will not be overlooked in future project permitting.
Additional Resources
The Attorney General's Office has compiled Examples of General Plan Policies, pdf. to assist cities and counties in their general plan updates.
The Governor's Office of Planning and Research (OPR) provides technical assistance on land use planning and CEQA matters. In December 2010, OPR issued an update to the General Plan Guidelines addressing the Complete Streets and the Circulation Element, pdf. This document is designed to help local governments comply with the Complete Streets Act of 2008, which requires planning for a balanced, mulitmodal transportation network. For more assistance on planning visit OPR's General Plan webpage. OPR's 2003 General Plan Guidelines include additional guidance, including recommendations for addressing sustainability and environmental justice.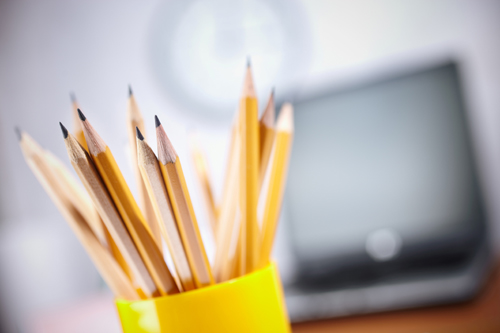 The Department of Housing and Community Development (HCD) provides guidance on many issues specific to general plan housing elements. To view HCD's guidance materials, including the document, Housing Element Policies and Programs Addressing Climate Change, visit HCD's webpage.
In June 2009, the California Air Pollution Control Officers Association released a guidance document, Model Policies for Greenhouse Gases in General Plans. The document includes a discussion of general plan structure, a menu of model policy language, and a worksheet to assist cities and counties in evaluating the effectiveness and cost of potential measures.
In February 2010, the California Department of Transportation issued Smart Mobility 2010: A Call to Action for the New Decade, pdf. Smart Mobility "emphasizes travel choices, healthy, livable communities, reliable travel times for people and freight, and safety for all users" and includes strategies for general plans and regional transportation plans designed to achieve these objectives.
The California Energy Commission's Energy Aware Planning Guide, last updated in 2011, is a comprehensive resource for local governments seeking to reduce energy use, improve energy efficiency and increase usage of renewable energy. The Guide includes recommended strategies related to land use, transportation, buildings, water use, and community energy.
The California Air Resources Board (ARB) has developed a Local Government Toolkit containing guidance and resources to help local governments reduce greenhouse gas emissions and save money. The Local Government Toolkit is available at CoolCalifornia.org, an online government, university, and non-governmental partnership. CoolCalifornia.org is packed with quick, easy-to-use and reliable tools that all Californians need to save money and reduce their impact on the climate.
Institute for Local Government (ILG) has just issued a new guide, Evaluating Greenhouse Gas Emissions as Part of California's Environmental Review Process: A Local Official's Guide (2011). ILG's guide is written for "the busy local official audience and others" seeking a plain language explanation of the requirements for analyzing and mitigating greenhouse gas emissions under CEQA. Section IV discusses long-range planning. It describes the elements of a Climate Action Plan, and how to use such a plan to streamline the CEQA process.