Clean Air Act
Clean Air Act
The Attorney General has long played a leading role in ensuring that the U.S. Environmental Protection Agency (EPA) carries out its duties under the federal Clean Air Act.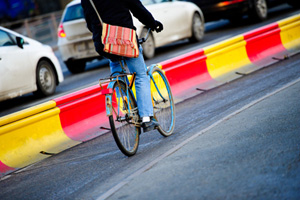 In 2004, EPA took the position that it had no power under the federal Clean Air Act to regulate greenhouse gas (GHG) pollution, forcing Massachusetts, California and other states to file suit. In April 2007, the U.S. Supreme Court ruled that greenhouse gases are "air pollutants" under the Clean Air Act. Read the Supreme Court's decision, pdf. As a result of California's victory in Massachusetts v. EPA, EPA began regulating GHG pollution.
California has supported EPA's actions to regulate greenhouse gas emissions against industry challenge. For example, in 2014 industry sued EPA for issuing a proposed rule to regulate carbon pollution from existing power plants (the "Clean Power Plan"), the single largest source of carbon dioxide emissions in the nation. The Attorney General joined twelve other state attorneys general on a multi-state brief supporting EPA's authority to move forward with finalizing its Clean Power Plan. This case and others challenging EPA's proposed regulations are ongoing and the Attorney General continues to participate in the multi-state coalition supporting EPA. In addition, when certain industry groups sued EPA over its 2009 determination that greenhouse gas pollution threatens the public health and welfare of current and future generations, the Attorney General again supported EPA. This "endangerment determination" is a prerequisite to any Clean Air Act regulation of greenhouse gas emissions from vehicles. California intervened with 17 other states to defend EPA. On June 26, 2012, the D.C. Circuit Court of Appeals called the endangerment determination "unambiguously correct"and upheld the agency's regulatory actions. Read the decision, pdf. On October 15 2013, on industry's petition, the Supreme Court let this important aspect of the Court of Appeals decision stand.
The Attorney General has encouraged EPA to regulate not only greenhouse emissions from motor vehicles (see "Clean Cars"), but also from other types of vehicles (vessels, aircraft, and non-road vehicles) and power plants.